During the last decade, the proportion of states that have legalized marijuana for recreational or therapeutic uses has increased. Furthermore, despite federal regulations categorizing marijuana as a Schedule I narcotic and forbidding its use of it, states are moving toward decriminalization.
Before smoking marijuana, cannabis, CBD oil, honey oil, or using medicinal marijuana or other recreational THC products, doctors, nurses, and other healthcare license holders ought to be familiar with the following problems.
So, is it legal for nurses to use marijuana? Though with a medical marijuana card and in legal places like California, Colorado, and Washington, licensed healthcare personnel are bound to more restricted marijuana usage rules than the general population.
According to the National Institute on Drug Addiction, marijuana is the most widely used illegal drug in the US.
The purpose of this article is to improve your awareness of marijuana's lawful usage for nurses and to give you a better grasp of its negative effects.
Nursing, A Great Deal of Responsibility.
Nursing is a high-risk profession in the medical field. Registration of health vocations, such as nursing, ensures the public that limited admission into the field and oversight by a governing agency are intended to stop inefficient and hazardous individuals from participating in activities that endanger the public. Nurses, irrespective of the practice environment, have a great deal of duty and obligation for executing responsibilities in a manner that provides that patients are treated safely. This necessitates the understanding, skills, and competence to engage in the practice, as well as the physical and mental fitness of nurses to accomplish their jobs.
The authors have conducted a meta-analysis of 70 papers linked to avoidable patient injury in a recent publication issued in the British Medical Journal. The research contained 337,025 patient data, with 47 percent of the trials taking place in the United States. According to the researchers, one out of every 20 individuals in all healthcare institutions is exposed to avoidable damage. The occurrence of avoidable injury was directly proportional to the nature of the environment, that is, more occurrences were recorded in specialist care units like ICUs.
Can Nurses Use Marijuana?
The legalization of marijuana in their state, as well as regulations in the state nursing board's Nursing Practice Agreement, determine whether or not a registered nurse (RN) can use marijuana and possess a medical marijuana card.
In Canada, marijuana is permitted for both recreational and therapeutic use. While marijuana regulations have evolved, nurses' responsibilities to provide patient safety really haven't. Nurses must ensure that their practice and behavior fulfill the needs of the profession and safeguard the public as health care workers.
Marijuana and other mood-altering drugs can hinder a nurse's ability to process information, make informed decisions, and take immediate action. It leaves the clients at risk and puts patient safety in jeopardy. People trust that they will not be subjected to healthcare professionals whose skills may be hindered since nurses have a responsibility towards patients to practice properly. Working when affected by any drug is deemed ethical malpractice under the Regulated Health Professions Act of 1991.
Effects of Marijuana
It's crucial to remember that marijuana has varied effects on different people. A nurse needs to use its professional judgment to assess whether or not consuming marijuana for recreational and medicinal purposes might jeopardize their capability of providing safe and quality care. You must not practice if you believe you are distracted or impacted by any drug (such as opioids, alcohol, or marijuana) or even sickness. Nurses must be aware of their physical and mental limits, and also how their personal health affects their capacity to offer safe, efficient, and moral care. The Ethics practice norm and the Professional Conduct reference guide both highlight this responsibility. Failure to achieve this requirement may result in a College inquiry.
Nurses also have an obligation to notify their employers if they suspect another nurse or healthcare professional is intoxicated. Even if a nurse has a medical card, if they are found to be unfit for their profession and show symptoms of marijuana, they may be fired. Because medicinal marijuana is not permitted in all 50 states and there are no federal rules, this is a "gray" area for many vocations.
Is It Legal For A Nurse Or Doctor Who Holds A Green Card Or A Visa To Smoke Marijuana?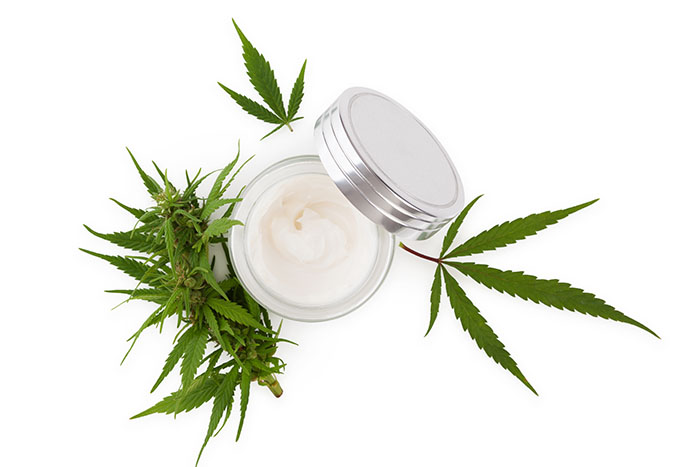 Due to federal immigration restrictions, doctors and nurses with visas or green cards are unable to lawfully consume marijuana, even though it is allowed in their home states. Non-US nationals are subject to federal laws that make cannabis ownership and usage, even for medicinal purposes, unlawful.
To consume marijuana in states that have legalized it, you may not have to be a U.S. citizen. However, using marijuana might jeopardize your identity as a regular resident of the United States. Visa and naturalized citizens can be deported if they are convicted of breaking federal law pertaining to marijuana usage or any other restricted substance.
States With Legal Recreational Marijuana
Alaska
Colorado
California
Massachusetts
Maine
Michigan
Oregon
Vermont
Nevada
Washington, DC
Washington
States With Legal Medical Marijuana
Arkansas
Arizona
Connecticut
Delaware
Hawaii
Florida
Louisiana
Minnesota
Montana
Maryland
Missouri
New Jersey
New Hampshire
New York
New Mexico
North Dakota
Oklahoma
Ohio
Pennsylvania
Rhode Island
Utah
West Virginia
Conclusion
Nurses make up the majority of the medical workforce and are at the vanguard of patient safety. In regular practice, dealings with patients as well as other members of the medical team, nursing necessitate significant mental thinking. Nurses who are unskilled, anxious, exhausted, inexperienced, or under the impact might make mistakes.
Marijuana and marijuana-containing items are regarded as at-risk behaviors and their use is prohibited and a breach of the NPA. Marijuana usage has been linked to impairments in the capacity to accomplish complicated activities. We entrust it to our customers to be physically and mentally ready for service.
Limiting access to and use of illegal drugs for pleasure or claimed medical reasons is one aspect under the person's control and one element that, when eradicated, helps to the provision of high value and safer treatment.