Although the salary structure for nurse practitioners is rising, it requires extra talent and effort to cross the mark of 100k salary echelon for a first-year family nurse practitioner. There are chances of getting a 200k salary or six-figure salary jobs for the first-year family nurse practitioners just after graduating. However, most nurse practitioners in their first year earn less than a salary of 100k. The nurse practitioner who has the below skills can get a 200k salary.
Experience
In the nursing career, there is no substitute for experience. A nurse practitioner can expect to earn a salary within the range of six figures if they have experience for about five years or more in their nursing career. Nurse practitioners with good hands-on clinical experience can get a 200k salary. If a nurse practitioner works in a primary care setting without having substantial experience in this field, settles for a deal of only a 100k salary structure.
Autonomy
If a nurse practitioner can practice autonomously, then salary may correlate to the extent of 200k or more. Employers who hire nurse practitioners give significant value to those who maintain their patient base and work singlehandedly in practice. Nurse practitioners can easily justify a 200k paycheck when managing and cultivating their own patient set. In this way, generating a significant portion of revenue becomes possible.
Efficiency to work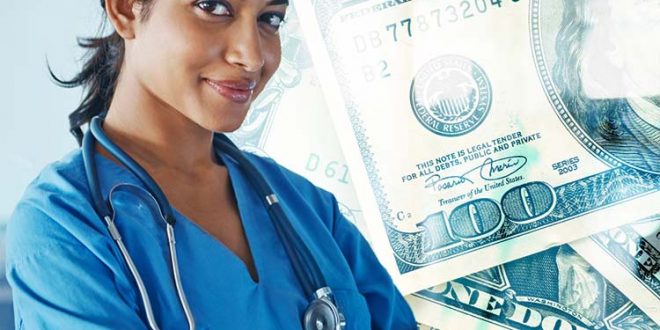 Maintaining efficiency in the workplace becomes a tough job to master in a nursing career. Lots of work pressure in this field may be tough to balance, including patient callbacks, keeping appointments, and managing all the documentation work. Time management skills are necessary for a primary care nurse practitioner who aims to cross the 100k mark. Nurse practitioners who can manage practice and handle all work pressure efficiently get the opportunity to earn more.
Right focus and mentality
Nurse practitioner emphasizes patient care. However, treating patients comes with a certain cost. Many factors come into play in the case of patient care, such as coding, reimbursement, billing, etc. To stay afloat, it is necessary to generate more revenue for the practices. Nurse practitioners who have the right business mentality can generate more income with awareness of nursing principles. Business savvy practice helps them earn a 200k structure according to their compensation.
Expertise and following procedures
To earn top salary in a primary care practice, the nurse practitioner must perform the commonly required procedures. To earn procedural expertise, you have to invest time and get the proper training to provide your patients with a wide range of services. Nurse practitioners are considered valuable service providers from both the perspective of financial and clinical when there's high reimbursement for services. The more service you can offer them, the more income you can expect to get in return.
Location of practice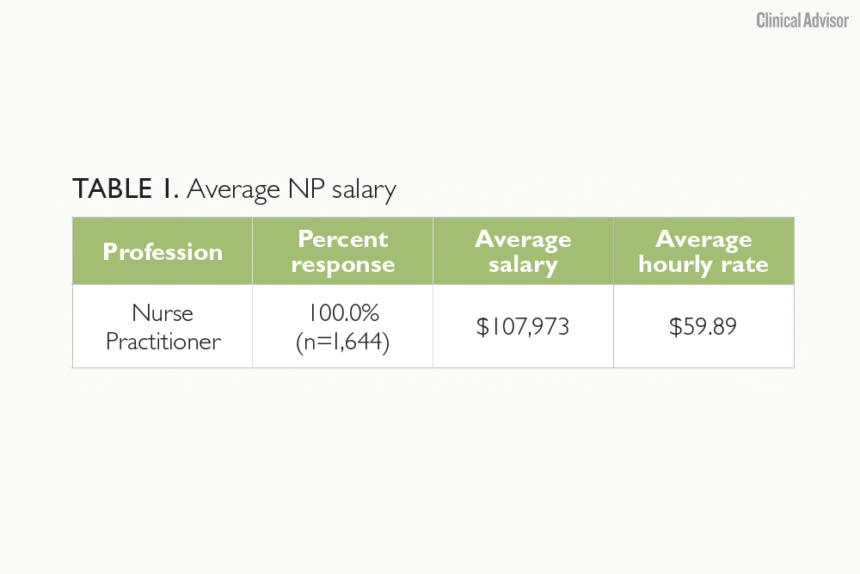 One condition to reach the bar for the six-figure income digit is the area where the nurse practitioner works. The salary structure of nurse practitioners depends on location. If you aim to earn the top salary and cross the 200k range, you need to work in a practice where the average salary is high. Although it is not a skill that will determine their income, nurses who work in a location where the average salary of a nurse practitioner is quite high prove to be a major advantage for family nurse practitioners.
specialty
When a nurse practitioner selects a specialty, they must know which one is the highest paid salary. Each specialty is important in the healthcare structure with little point of difference. Some of the highest paying nursing specialties are-
Certified registered nurse anesthetist 
It is the highest paying among nursing practitioner specialty where the hourly wage is around $87, and the annual salary may be between the range of $166k to $181k. With good experience, there is a chance of reaching a 200k salary. But this nursing position witness cut-throat competition as it is the highest paying one.
Psychiatric mental health nurse practitioner
The pay scale for this nursing specialty is between the range of $107- $139k. The income may vary from one state to another. Some of them can also prescribe medicines.
Pediatric nurse practitioner
The pay scale for pediatric nurse practitioners is around $131k annually. Although the pay scale in this specialty is similar to the other nursing specialty, there are differences in their duty. Compared to other nurses, the pediatric nurse gets a slightly higher income.
Orthopedic nurse practitioner
The pay scale for this specialty is around the range of $123k. It is considered one of the rewarding jobs as nurses help patients recover from injuries related to muscle and bones.
Urology nurse practitioner
The pay scale for this specialty is around $120k annually
High paying field
Nurses can get amazing income when they get the chance to work in a high-paying profession along with an advanced degree. This is true in the case of certified registered nurse anesthetist (CENA) in the advanced practice nursing profession. The best scope in the nursing profession is for advanced practice registered nurses (APRNs). Nurse practitioners earn substantial salaries as primary care providers for patients, prescribe medicines, diagnose patients' medical conditions, and open clinics. They can earn a 200k salary when they get the right expertise and extensive education. Nurse anesthetists are the highest-paid nurses who earn almost 200k in many states. They can significantly increase their income when they combine their salary and other bonuses and incentives.
Overtime and double time
Nurses can earn double their normal wage or hourly rate by doing duty for overtime or double time. Working overtime per week allows nurse practitioner to double their salary. This is true for nurse practitioners who don't have many duties outside of work. Working overtime increases their base rate. Thus working for additional hours help them to increase their salary and cross their 100k mark.
Special jobs and assignments
Nurses can earn a high income and reach up to the 200k mark when they are assigned special jobs and assignments by the healthcare system. For instance, performing duty on weekends can increase their pay scale and hourly income.
Nurse differentials
The income structure depends on nursing shift differentials. Nurses do enough work on weekends and nightshift to make most of the income. This helps them earn more income on each paycheck.