Nursing is a very fulfilling career, especially if you're passionate about helping other people. Besides that, a nursing career also gives you a stable job and a decent source of income.
You're probably reading this because you are confused, thinking about what I should do next? Should I go for ADN or BSN? Which path will be better suited for me? Yes, graduating from any of these fields leads you to become a registered nurse (RN). But that's not the only thing that matters in this line of work. Now, this is where the old ADN vs. BSN debate comes in. So until you get a good grasp of what these programs offer, you will find it hard to make a clear decision.
What is the Difference between ADN and BSN?
ADN stands for Associate Degree in Nursing. Nurses from this background are usually given simple jobs like:
Using essential medical equipment
Assisting doctors
Imparting knowledge about diseases to patients, and
Making records of patient symptoms and medical history
BSN is an acronym for Bachelor of Science in Nursing; nurses from this background are usually assigned more complex jobs. With workload ranging from managing other nurses and doing procedures while under supervision.
These degrees usually take longer than other nursing programs. So if you're looking for quick hands-on experience besides ADN and BSN, you can opt for other programs. Programs like a practical nurse (LPN/LVN) or nursing assistant (CNA) gives you quick nursing work experience as their courses end quickly. However, the most popular choice is getting an Associate Degree in Nursing program (ADN) or Bachelor of Science in Nursing program (BSN).
Let's take a detailed look at all the aspects of these programs.
Education of ADN vs. BSN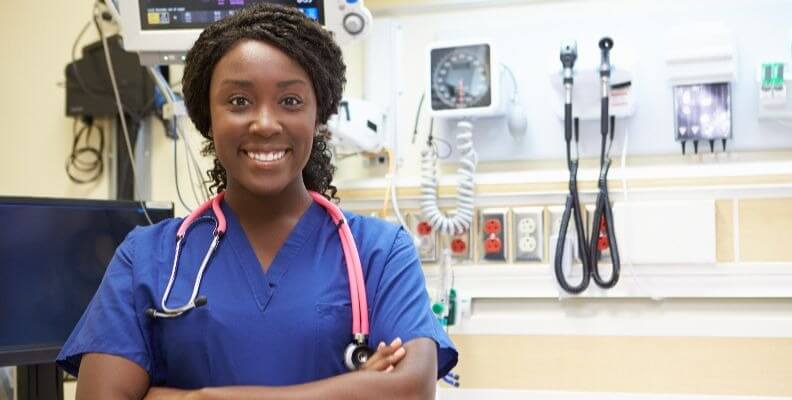 ADN degree usually focuses more on the practical side of nursing. So completing this degree can take you around 2 years. In contrast, a BSN degree is an in-depth study of nursing and will take you around 4 years to finish it. BSN takes longer to complete compared to an ADN program. In the BSN course, you will be taught everything that an ADN program includes and more. A BSN program will also train you in public and community health, management, research, social sciences, and leadership. It will help in the overall development of the learner.
However, you can cut this program short if you're already a registered nurse by taking the RN to BSN Bridge Program. Completing this program will take you as little as 12 months.
Many nursing aspirants also choose to gain experience first before studying for BSN. So they apply for an ADN program to start working as a nurse quicker.
The curriculum of ADN vs. BSN
ADN and BSN are the top choices for people pursuing a nursing career. These programs focus on preparing you as a competent nurse, and their core courses are similar. However, the BSN program includes courses not available in ADN that help you become a more efficient nurse. They are:
Advanced courses aid learners to better understand the complex problems that affect both the healthcare environment and the patients.
Courses like Nursing Informatics and nursing theory will help BSN nurses be tech-savvy in the workplace when using new technology.
BSN also offers courses like communication and critical thinking, public health, and social sciences, management, and leadership. For nurses who want to explore their career in teaching, research, or administrative positions, leadership training will help them.
The world is continually being updated with new technologies, and even the nursing field is constantly upgrading. With the advancement in technology, doctors and nurses have started diagnosing and treating their patients using them. With the rise of all these trends, nurses are being called to modernize their handling of patients. That's why hospital administrations are also being selective while hiring nurses.
A BSN program curriculum gives you a wide range of courses to meet the growing needs of complex patient care. Plus, it also gives you an edge when you seek job opportunities.
Career Opportunities of ADN vs. BSN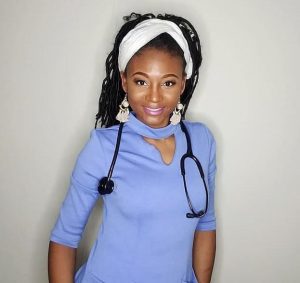 ADN and BSN graduates almost have the same work responsibilities as registered nurses:
Monitoring patients health
Updating their medical chart
Administering medication
Working side by side caring for patients
However, when we talk about opportunities, especially long-term BSN seems to be the ideal option. Even when looking for jobs, ADN graduates tend to fall behind BSN graduates. Many reputed hospital organizations nowadays also give preference to BSN graduates during the selection process. It is because Hospitals are now following the IOM guidelines. The guideline emphasizes the need for nurses to complete their BSN by 2020 or face job termination.
Having a BSN degree means you have been trained and educated well in this field. So if in the future you want a career change in administrative roles or teaching, you can apply for that too. BSN nurses have more options for work, unlike ADN nurses. Besides executive and teaching roles, they can also go for specializations or even leadership roles and manage other nurses. The minimum qualification for all these roles is usually BSN, so an ADN nurse can't pursue that route.
Salary of ADN vs. BSN
At the start, ADN and BSN nurses earn almost the same amount. But since BSN has a broader scope of opportunities, their salaries also have higher chances of increasing than ADN nurses.
Sources like Payscale reports that, on average, a registered ADN nurse annually earns a salary of $68,000. The growth rate of ADN nurse salaries increases, but it is a slow process. It is mainly because BSN educated nurses are more in demand.
While a BSN educated nurse can earn an average of $82000, the growth rate also has high chances of increasing over the years, primarily because of growing demand.
Competency Level after ADN vs. BSN

ADN nurses are usually referred to as technical nurses because of their focus on clinical practice and nursing concepts. In contrast, BSN nurses are referred to as professional nurses. Mainly because of their nursing curriculum that focuses on theory and nursing skills, plus other courses like pharmacology, public health, and ethics.
ADN nurses generally do tasks like daily care of patients, monitoring them, updating their charts, and other clinical duties. BSN also does this task and more. Yes, both focus on good patient care, but BSN takes a comprehensive approach. BSN nurses are assigned in various areas like outpatient care, critical care, and mental health. They have been trained to give high-quality patient care and think in a holistic approach towards patient care. Studies also show that BSN nurses have a higher rate of showing improved results in patients.
Pros and Cons of Pursuing ADN vs. BSN
Pros of ADN
Modified curriculum that is more focused on the practical side
ADN programs are less time consuming
They are less expensive
This route is a quicker way to become an experienced nurse
You can become a working nurse faster
Cons of ADN
The slower growth rate of salary
Fewer chances of being selected over BSN nurses
Limited job responsibilities
Lack of other career opportunities
It might require to take up BSN in future
Pros of BSN
It gives you a well-rounded education as they're not stuck in just one aspect of nursing.
You will be exposed to more complex clinical experiences
High chances of increase in salary over the years
More career opportunities
Cons of BSN
It takes more years to complete
Delay in quickly starting to work as a registered nurse
More expensive than ADN course
Which Path Is Best for You, ADN or BSN?

ADN degree or BSN degree both come with their pros and cons. However, many people who are focused on the long-term goal opt for BSN. While others who want a quick jump on the nursing workforce opt for ADN. If you're still confused about which path to choose, look into the points below, to make a clear decision:
Your timeframe
Suppose you want to complete your studies in a short time and want to start working and earning quickly. Then ADN is your answer; this program usually gets over in 12 – 24 months, faster than a BSN program.
Holding a bachelors degree
Holding a bachelor's degree gives you an upper hand in the nursing field, and many nurses dream of having one. Yes BSN degree can be time-consuming and expensive, but in the end, it is a worthwhile investment.
Other career opportunities
Unlike an ADN degree, a BSN degree gives you many other career opportunities. With a BSN degree, you can take roles like nurse practitioner, educator, leader, or manager.
Magnet hospital
Magnet hospitals only hire nurses with a BSN degree or ADN nurses who will take up a BSN degree in a few years. The competition is getting tough, and employers are now only looking for the best. So, in the long run, an ADN nursing degree might put you on hold.
Conclusion
Nursing is a rewarding career, and there are many courses through which you can work in the nursing field. But ADN and BSN are the most popular course to become a competent nurse. So depending on your preferences and what feels suitable for you, you can take the step to become a nurse.