One of the most common problems that come with shoes is that they tend to rub the back of your heels. This is even more common in newly bought shoes. This unwanted "rubbing" leads to painful blisters and scars.
However, before trying any method, it is vital to know the cause of the "rubbing." This way, you can correct the root cause of the problem for a comfortable and pain-free experience in your shoes. The two most common reasons behind shoes rubbing the back of your heel are unfit sizes and friction.
Here are some of the easiest and best tips on how to stop shoes rubbing the back of your heel:
Use Moleskin:
Moleskin is an adhesive fabric that is readily available in almost all drugstores. You can use this either on the back of your heel or the back of your shoe. You can use this on any part of your feet where blisters usually tend to happen. It is one of the best ways to prevent issues relating to shoes rubbing your heels.
Cut a section of the moleskin, usually a little bigger than the targeted area. Then, fix the moleskin on your shoes or directly on your feet, wherever necessary. This will protect your feet from any unnecessary blisters and pain.
Softening Your Shoes: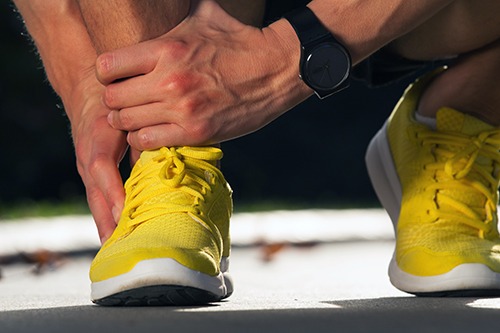 This method works perfectly for shoes that are made of leather or suede. Since these materials are naturally stretchy, they can be molded to fit your feet better. You can do this by either using heat or shoe stretchers. However, be extra careful while using heat on your shoes as it may cause some permanent damage.
You can use a shoe stretcher/ tree to stretch out your shoes if they do not fit you well. However, some shoe stretchers do not stretch out your shoe size. Instead, they break in the shoes and soften them. This method is more effective in leather and suede shoes.
For softening the back of the shoes, you can get them a little wet using a spray bottle or a damp cloth. Wear a pair of socks to protect you from the heat and slip on to your shoes. Then dry them out with a blow dryer. Hold the blow dryer about seven inches away from your shoe at the minimum heat setting. This will mold your shoes to the shape of your heel. This method works best on leather shoes.
After the heat treatment, make sure to apply some shoe conditioner in the targeted area.
Better Insoles:
Insoles are a great way of getting more comfortable with your shoes. If your shoes tend to misfit you and are a little large, then this may cause unwanted friction between your feet and the shoe. This is one of the significant reasons behind blisters.
To avoid friction, you can insert bigger insoles in your shoes. Insoles help you get a tighter fit, thus reducing the friction in between. They also have extra padding, which can protect your feet as well.
Using an Anti-Friction Cream and Sticks: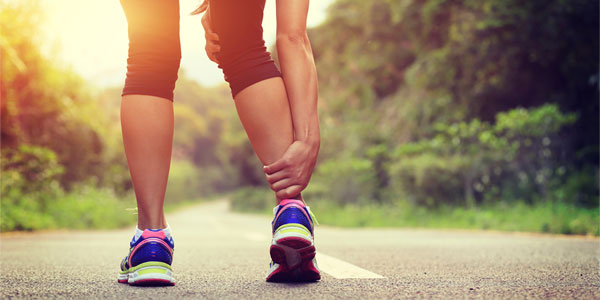 Another way to prevent shoes from rubbing against the back of your shoes is by using an anti-friction cream and sticks. These are formulated specifically to avoid friction between your heels and your shoes.
You can avail of these products from the pharmacy or any drug stores online. Apply the products directly upon your skin to create a type of shield. This shield will prevent any kind of friction between your feet and shoes. This way, your shoes will stop rubbing the back of your heel. You will be free of any kind of blisters.
Using a heel-grip:
A heel grip is a cushion that has adhesive on one side. You can stick it onto the shoe where your heels rest. This prevents your foot from sliding inside the shoe. It also provides extra protection for your heel. This, in turn, prevents friction and is one of the best ways to stop your shoes from rubbing the back of your heel.
Simply remove the adhesive cover from the heel grip and stick it onto the area where your heels rest. You will experience pain-free and comfortable shoes. Blisters and heel pain will become a thing of the past.
Using Socks:
Putting on some socks can be an easy way to prevent your shoes from rubbing the back of your feet. If your shoe is somewhat loose, then wearing thick socks can provide a better fit and eliminate friction. However, all socks are not suitable for every type of shoe. But if you can find socks that match your footwear, then you'll be able to get rid of this problem easily.
You can also find specialized socks for this very purpose if the regular socks fail to eliminate the problem. These specialized socks can provide extra support and help in capturing moisture. Some of them also have added padding. Find your ideal socks, and you will be free from pain.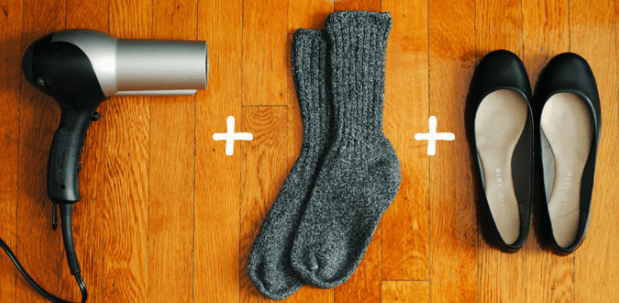 Band-Aids:
Applying a band-aid on the back of your heel is a quick and easy way to solve this issue. It provides an extra layer to your heel, which can prevent your shoes from rubbing your heels. Band-Aids are a great option if you already have a blister on your feet. It prevents blisters while also healing the old ones simultaneously.
The other options do not heal your blister but only prevent them. But Band-aids can do both.
Conclusion:
Thus these are some of the best ways to prevent your shoes from rubbing the back of your heel. They can be very painful if you don't do something about them. However, if you follow some of these methods, you will no longer have to experience such pain again. The blisters on your feet will be long gone and will never come back again. Your favorite shoes need no longer stay in the corner, just collecting dust by themselves. Go pick them up and enjoy the comfort by following these methods.