Everyone knows the adrenaline rush when we walk on the slippery surface. The adrenaline reaches beyond its saturation point when we are wearing a slippery shoe on the slippery surface. When this situation has occurred once, that is fine. It can be forgotten as passing cloud, but what if that is your office workplace or your nearby grocery store. When you cannot turn the slippery surface to a non-slippery surface, you can only look for ways to turn your shoes into a non-slippery one.
As an employee, it is a must to possess a non-slip shoe when you are a waiter or a store attender or a medical staff or a teacher or a technician or a person whose job is to walk for a long period. Remember the falls, the trips, and the slips that you might encounter in your workplace are the major reasons for the fractures and injuries that could happen in a workplace, says a report. This is the reason why most employers request or order to wear non-slippery shoes in the workplace.
Why should I make shoe slip-resistant?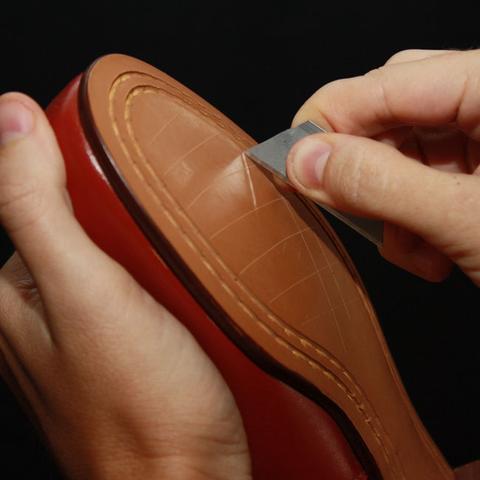 The key point is safety. Imagine the hotel servers who walk forth and back to the kitchen and the table they are serving. When we are the person who ordered, we need the food to be served as soon as possible, but have we ever imagined the struggle that the waiters face while managing 3 to 4 tables simultaneously? No, because we never place ourselves in other's shoes.
Most of the waiters walk fast because they do not any complaint forged against them, stating they are too late in delivering the food ordered. At this point, wearing a slippery shoe would only make them fall or slip while bringing the food to the table. Hence, it is mandated to wear slip-resistant shoes, especially where you are requested to walk too many times in a day.
On the flip side, when you are confident of walking fast, then you will be motivated to do more and thereby increasing your productivity.
Now, you may look for non-slippery shoes in a shop that has hard outsoles on the outside, tread design, which makes it comfortable for fast walking. If you can afford expensive shoes, then you can follow the below-mentioned steps for making your existing shoes, a non-slippery resistant.
Look for the non-slip sole.
Thank the technology that has grown so much, and we have access to most of the things in this world. Now, it is easy for us to order something outside our country and receive it in a few days.
I could not imagine the days where people, even after knowing some products that they are not available in their country. There are accessories that we can buy solely and use it as an alternative or as an additional item.
Nowadays, many stores sell soles that are provided, especially for slip resistance. We can glue these non-slip soles to the shoes. Moreover, buying a sole and adding it to the shoe is inexpensive compared to buying slip-resistant shoes. The non-slip sole will also extend the durability of the shoe.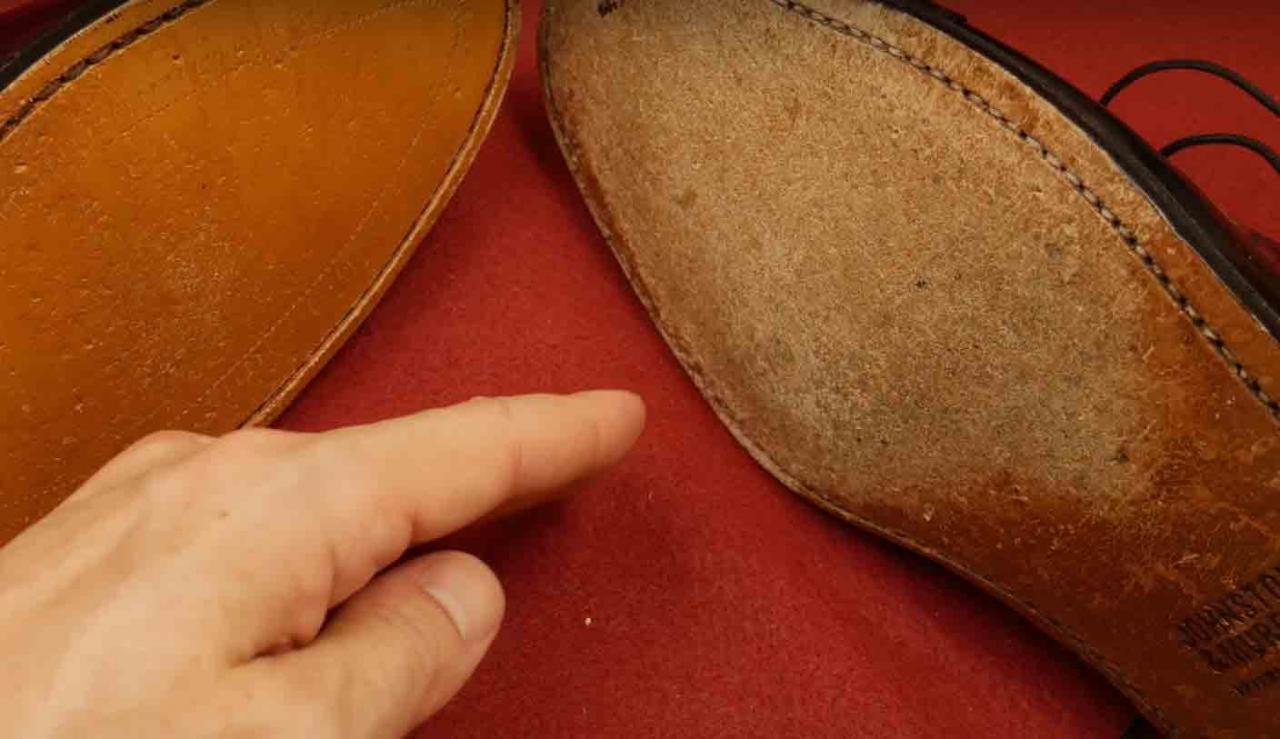 Do you have masking tape?
We have seen tapes been used for gluing two items for temporary use. There are permanent tapes that can glue items for long time use.
The masking tape can be stuck at the bottom of the shoe to add some traction in the shoe. Take a few rolls of the masking tape, stick it to the shoe in a flat position, and spread it most extensive to cover all the areas in the shoe. Let it settle in the shoe for some time, and then it would be ready for use.
This tape has to be stuck in the pattern of 'X' so that with less amount of tape sticking, you can achieve maximum effect.
Have you heard of puff paint?
When our kids were taking this puff paint and using it in chart sheets, how many times we have scolded them. Now, it is their turn that you would require their help in making your smooth sole to a rough one.
Yes, ask their help for using puff paint at the bottom part of your shoe. Do you recognize the puff paint from your kid's paint kit?
Let me help you; the puff paint is a type of paint used by kids and artists for crafts and arts. The specialty of the paint is that once applied and dried out; it produces a rough surface. Thus our motive can be achieved with the help of puff paint.
The most cost-effective method to use your slippery shoe as non-slippery is applying puff paint.
Can hair spray be used?
Hair spray other than the general-purpose it serves, it can also be used for making the shoe non-slippery. All one must do is apply a little amount of hair spray on the outer sole to make it water-resistant and non-slippery. Wait for a few minutes, for it has to dry. After making sure it has dried up, you can use it henceforth.
This is a fast and effective method when you do not have slip-resistant in hand or in an urgency to go outdoors.
Do you have adhesive bandages?
If you are running out of time, then take a couple of adhesive bandages and stick in the areas which are more prone to floor area and which would eventually make you fall or slip.
This will be a huge help for you in case if you are wearing a high-quality shoe.
Are you pro at scrubbing?
We might have recommended this tip as a joke or in a discussion, but little did we know that this is the best tip for making the non-slip shoes.
This tip will improve the traction and the grip that shoes already possess. You can use any rough substance and scrub it against the sole shoe surface. Your new shoe may have a smooth sole, which you can scrap it off.
Use the abrasive substance.
Use abrasive substances like sandpaper to tear down the smoothness of the sole in your shoe. You can rub the sole's smoothest portions until the portions give some rough texture to the sole.
But remember this can be used for soles that are more natural and are seen in sandals and flats.
Try walking on a rough surface like,
Gravel
Rocks
Concrete
Metal grates
Have you tried the nail file?
If you do not have sandpaper or any tapes, then try the nail file. The method is the same alike san paper, but the only difference is the material that you are going to use.
Take the nail file or pad and scuff the smooth part of the shoe until the smooth is turned to rough or texture surface.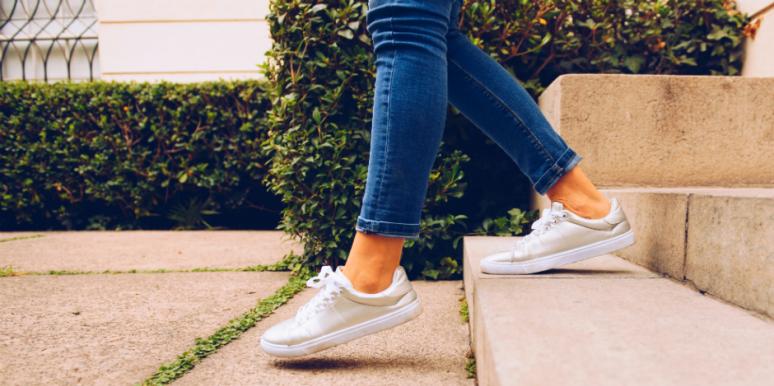 Do you have grip pads?
The stores sell grip pads, which you can use for your smooth, slippery shoes. The advantage this method has is that you need not tear your shoe, but you are only going to stick an extra item to the shoe, which helps you in achieving the goal of making the shoe non-slippery.
Wear it until smoothness tears off..
The one more method for making the slippery shoes into non-slippery shoes is to wear it often and wear it compulsory on the rough surfaces to make the smooth getaway from the shoes.
The smoothness in the shoe slowly reduces as you wear it. So, if you are afraid, then only by wearing you will reduce the smoothness. So, dust the shoes and start wearing them more often.
Test before going to an actual place.
Though we can aid you in achieving maximum effect with the products that are available in your home, it is always recommended to try in some slippery place and then visit the actual place you wish to. Like you, we, too, don't wish to see you embarrassed before a crowd.
Recommendations
Do not use adhesives that might damage your shoes.
If your employer has strictly told wearing of wet shoes are prohibited, then either receive permission from your employer and then apply the above method and use it, or you must plan to buy non-slippery shoes only.
As quoted always, prevention is always better than cure. The above methods are advised where there are fewer risks, and it is good to apply. Please leave us a comment on how you turned your slippery shoes into a non-slippery one, what method worked for you and what another method you tried and worked well, so you want to spread the word.