Bad odor in boots is a common thing that most people experience. Bad odor can be the result of many underlying causes. Your boots are more likely to have a bad odor during winter or rainy days since constant moisture can dampen the insides of your boots and cause them to stink.
However, there are other causes too. To get rid of odor in boots, first, you need to identify the cause. Then, you can follow the appropriate methods to eliminate the smell.
One of the most common causes of boot odor is due to the natural odor from your feet. If you wear your boots for an extended time, sweat from your feet might soak into the interiors of your boots. This results in bad odor.
Another reason is environmental factors. When you wash your boots inside out, especially during the colder or rainy days, your boots are less likely to dry out entirely if you keep it in the open. This happens as your boots do not get an adequate amount of heat to dry out. The remaining moisture on its interior may result in bad odor.
However, there are several hassle-free methods you can follow to get rid of odor in boots. This article will provide you the simplest ways to eliminate boot odor at the comfort of your own home and also some tips for preventing such bad odors.
Methods to get rid of bad odor in boots: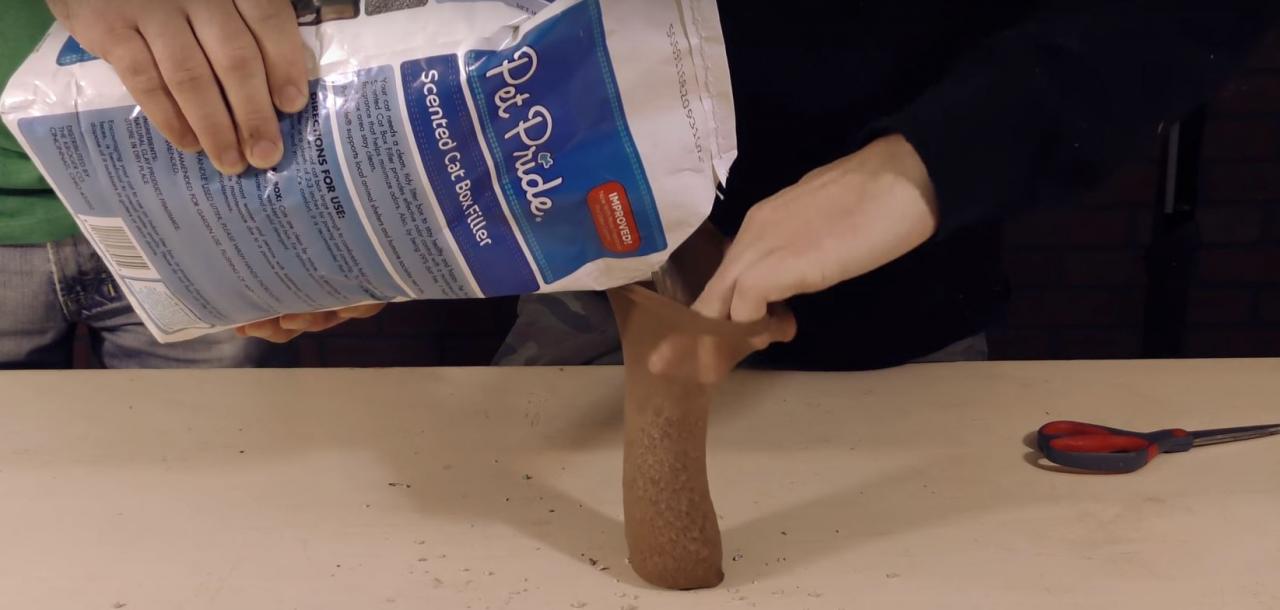 Use of Baking Soda:
This is one of the most natural methods to eliminate boot odors. All you need is ample amounts of baking soda, which you can easily purchase from a local store. Baking soda can get rid of boot odor overnight.
You can use baking soda in either of the two methods:
You can sprinkle some amounts of baking soda with corn starch into the interior of your boots and leave it overnight. This method kills odor-causing bacteria and eliminates the bad smell. After leaving it overnight, you can simply turn your boots upside down and shake your boots to dust off the contents.
Another way to use baking soda is to make a light mixture of it with white vinegar. Store it in a spray bottle and spray it lightly into the boots. Keep your boots away to let them dry.
However, make sure not to use baking soda regularly as it may cause some damage to your leather boots by taking away the required moisture.
Drying or Freezing your boots:
This is another easy and quick method to kill odor-causing bacteria and remove bad odor. You can keep your boots out in the sunlight. The heat will dry your boots and remove excess moisture, eliminating the odor.
Also, after ensuring that your boots are completely dry, you can wrap it in a plastic bag. Then, you can leave it in the freezer overnight. The constant cold temperature will kill all the bacteria.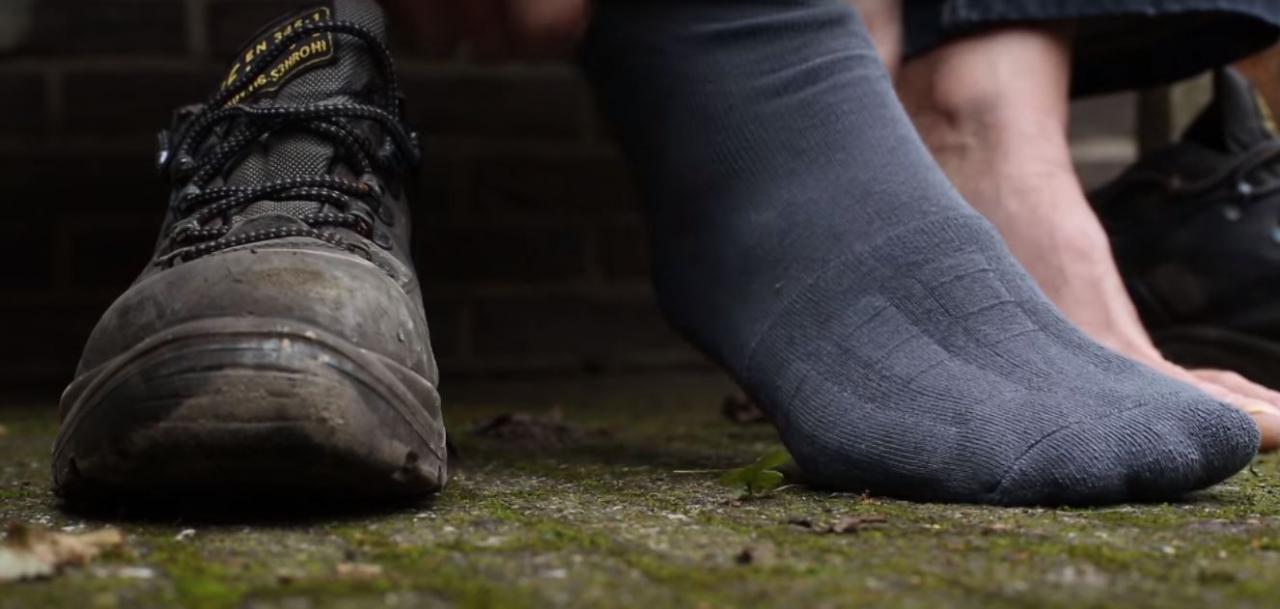 Teabags:
Tea leaves are a great way of eliminating bad odors from your boots. Tea leaves contain a particular chemical known as tannin. This chemical is responsible for eliminating odor-causing bacteria.
For this method, you need to boil the tea leaves or tea bags for about five minutes. Make sure to remove the teabags. After this, let it cool down and then either pour it on to your boots or soak your boots in the juice. Let it soak for about two hours and wash off your boots with clean water to remove the juice thoroughly. Let your boots dry out completely before wearing them.
Fruit Peels:
Instead of tossing off the peels from fruits into the trash can, you can make use of them to eliminate bad odor from your boots. The peels of fresh lemons, oranges, or grapefruits have a fresh citrus scent, which can help in not only removing unpleasant odor but also add an extra fresh scent to it.
For this, all you have to do is place the peels in your boots and keep them overnight. However, this might only be a temporary fix and may not last long.
Some tips to prevent boot odor: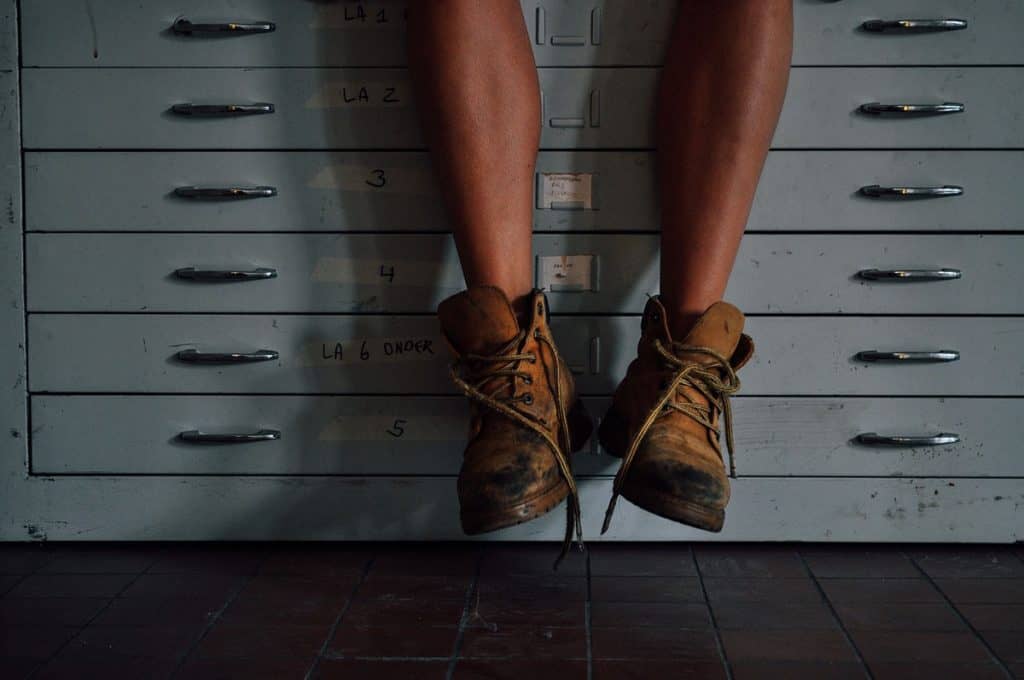 Instead of acting when the damage is already done, it is better to take adequate measures to avoid such unpleasant boot odors. Some tips to avoid bad odor in boots are:
Before putting your boots on, always make sure that your feet are clean. You can wash feet with antibacterial soaps. Make sure to clean and thoroughly wash your feet regularly. Also, before slipping on to your boots, dry out your feet thoroughly.
Do not wear the same boots regularly. If you tend to wear the same pair of boots constantly, the boots will not have sufficient time to dry out the excess moisture from your previous use. This will cause not only bad odor but also cause extra damage. Try to alternate between different boots or shoes.
Another great way of preventing boot odor is the use of foot powder. If you are one of those people who tend to get extra sweaty, applying foot talc may be an ideal choice for you. You can buy a foot powder in any local stores or even online. Also, you can sprinkle some talc into the interiors of your boots right before wearing them. This will ensure your feet and boots to stay dry.
Conclusion:
Most people go through the problem of boot odor. This is a common issue and can be quite embarrassing for a lot of people. However, there is no need to worry as this can be fixed with simple home remedies without any hassle and extra expense.
At times, however, home remedies may not get the job done. In such cases, you can always buy some commercial products such as insoles that prevent bad odor, feet or boot talc and spray, antibacterial soaps, etc. to prevent and eliminate lousy boot odors.