Working in an environment that exposes you to many hazards means you need to invest in proper protective gear, one of which is wearing steel toe boots. Wearing a pair of steel boots can provide you with a secure feeling, but can steel toe boots cause foot problems after wearing them for a while?
Steel toe boots are meant to offer protection against dangers that might affect your feet, especially if your work environment is full of hazards. However, some people say that wearing steel toe boots isn't safe for your feet. That these boots might hurt your feet if you wear them for long periods. Foot-related problems are prevalent injuries in workplaces that can cause disabilities, reduced mobility, and lost wages. That's why you need proper shoes to protect your feet. However, you need to be very careful when choosing from the many varieties of steel toe boots and wear them properly so that you don't end up with foot problems.
Why you should wear steel toe boots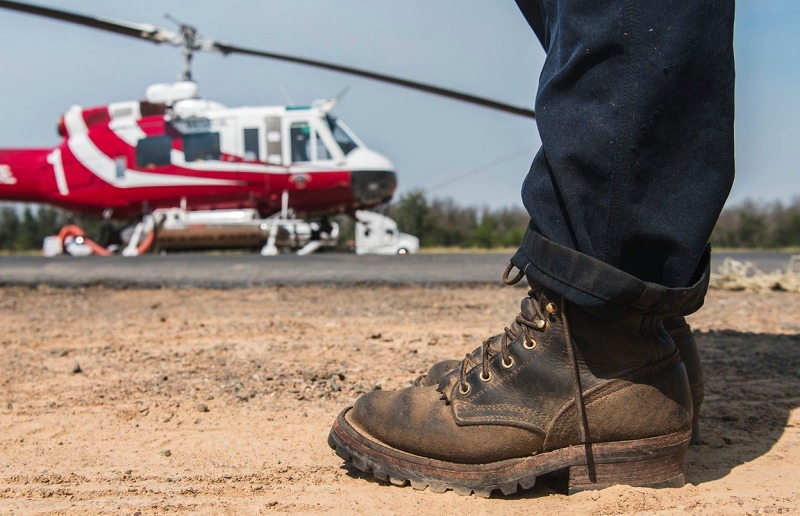 If you're a worker, you want to protect your feet as much as possible, especially if your job requires you to walk in unfriendly environments and deal with heavy machinery. You need shoes that can handle such tough terrain, and steel toe boots can provide that.
Steel toe shoes are also safety boots that are durable and feature a protective reinforcement at your toes that offers complete protection for your feet, especially from falling objects and compressions. They also have a midsole plate that protects your underfoot from getting punctured by nails and other objects on the ground.
Steel toe boots can protect your feet in many ways, and by wearing a high-quality pair, you can avoid the most common workplace foot injuries. Most safety boots are designed with sturdy and robust materials, so it doesn't matter if you're a man or a woman, your feet will receive complete protection even if you handle dangerous items, chemicals, or machinery.
Can steel toe boots cause foot problems? Common foot problems
It's essential to be careful when choosing a pair of steel toe boots because you might end up wearing ill-fitting boots that can lead to many foot problems. Here are some of the most common foot problems that result from wearing ill-fitting steel toe boots.
Sore legs
When you compare with other types of shoes, steel toe boots are mostly heavier because they're made with thicker materials and heavy steel. Because of the added weight on your feet, you will notice that your feet are sore at the end of your shift. However, you can remedy this problem by exercising to strengthen your legs so that they can be able to handle the weight of the steel toe boots and reduce soreness.
Chafing
Steel toe boots are safety shoes that have steel plates in the instep area and a steel toe cap. These features are handy in providing you with the best level of protection for your feet. However, these shoes usually are not naturally flexible, which can lead to chafing. If you wear the wrong sized steel toe boots, the steel toe plate and cap will most likely start to cut into your feet, which leads to chafing, and it can be very uncomfortable. Chafing can cause you a lot of discomfort to the extent that it can become challenging to stand on your feet for long periods.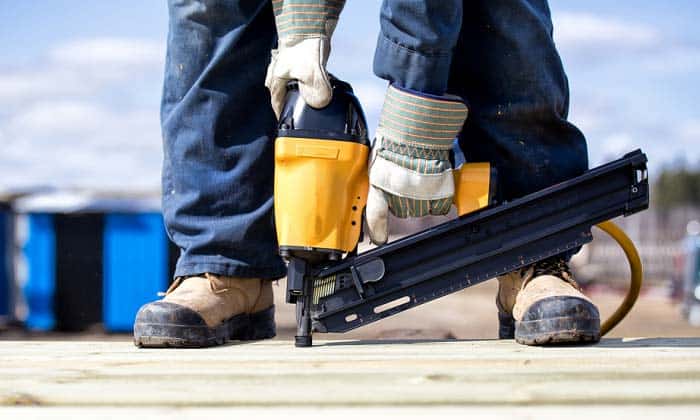 Wearing overly tight boots
If you wear steel toe boots that are too tight, there is a significant likelihood that your feet will develop corns, blisters, neuromas, or hammertoes. These are foot conditions develop over time and can be very uncomfortable, especially if you're going to spend most of the time on your feet. To avoid this problem, get steel toe boots that have enough space for your toes to move inside freely. Don't wear tight boots in the hope that they will eventually stretch after wearing several because steel toe boots don't stretch that easily.
Wearing loose boots
You will experience certain foot problems if you wear steel toe boots that are too lose the same way you would if you wore tight boots. If you have wide feet, you might think that buying boots that are too loose will help compensate the problem, but this will lead to constant rubbing of your feet around the hard part of your boots, causing chafing. You can fix this by putting a soft insert on the insole or heel of your boots. For a more permanent solution, buy boots that are the right fit.
How to ensure that you wear the right steel toe boots
Here are some tips to help you find the right boots to wear to avoid foot problems.
Comfort
Right-fitting boots should be comfortable, not too narrow, or short to the point of being uncomfortable. Although the boots may provide the necessary protection, they might not suit your feet or your job. They should be comfortable enough even when you wear socks.
Well-insulated
If you're planning on using your boots outdoors, make sure that they have proper insulation because boots that have inadequate insulation can become too hot during the hot summer days.
Water-resistant
If possible, go for boots made with waterproof materials, especially if you spend most of your working hours standing on water. This will prevent moisture penetrating inside your shoes and harming your feet.
High-quality
Poor quality boots tend to wear out quickly, and the cheap leather and lining material doesn't last long. A right steel toe boot should be comfortable enough, made with high-quality materials, good quality lining, and stitching.
Conclusion
Steel toe boots are designed to protect your feet, but can steel toe boots cause foot problems? The answer could be yes if you don't take the time to look for the right-fitting boots for you. However, this may not be the case if you ensure that you wear comfortable, high-quality, proper-fitting steel toe boots that are right for your job.